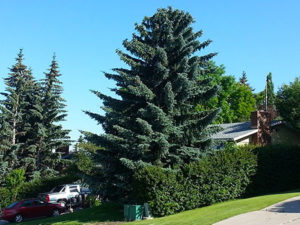 A new tree can greatly improve your property's appearance, curb appeal while also increasing the value of your house. Trees provide shade and are beautiful additions to any yard.
Let us know what type of trees you prefer, or we can suggest many varieties that would work for your property. Call A-Class Tree Service for 24-hour emergency services.
We can Enhance the Beauty of Your Property With Our Tree Planting Services
A certified arborist and professional team will make sure that your trees are properly planted and placed for their growth, longevity, and safety.
We'll ensure that your new plantings are a part of your landscape for a lifetime. Proper tree placement and selection can impact your future safety and save you money in the long run.
Contact us today at 403-265-6965